You have many adventures to share with your friends, We are so happy you found us, can't wait to have you and your friends partying with us, having fun and enjoying our country it's all about!
Costa Rica Bachelor/Bachelorette Party
Vacation
The Ultimate Stag Parties
Starts Here!
Let's get ready to rumble in the jungle as this party is officially on!!!, We will be doing some group events together like the jungle safari, sport fishing, party boats, ATV, zip line, and the World Famous Jaco Beach Pool Party Bikini Contest, just name your adventure and we will add this to your group vacation.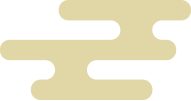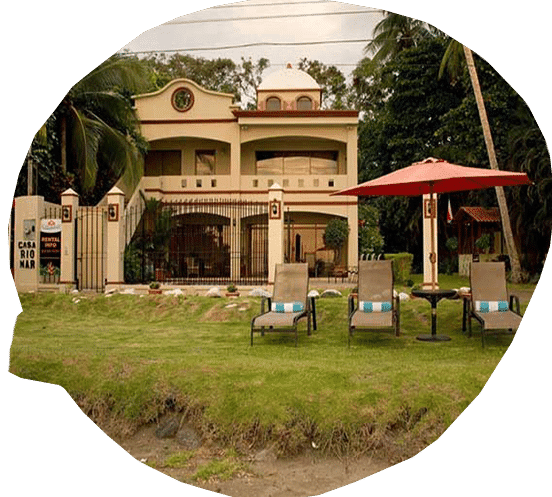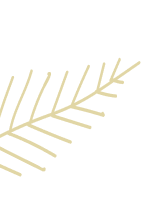 Great for
birthday parties
and bachelor groups
Your Costume Vacation Adventure in Costa Rica, for any group size, options are available just give us a call or drop us an email.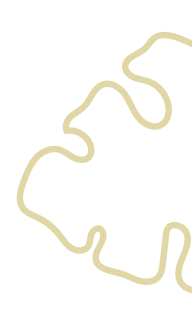 Costa Rica Bachelor Party
Our Team Costa Rica Bachelor Party is chiming in and your group will love our venue as we are a 10,000 square feet party complex located right in the middle of Jaco Beach. Read More Here Yes, we can provide round trip transportation. We usually find that our groups want the bus transfer from the airport to Jaco to be stocked with alcohol which we can also provide.
We have excellent chefs and our menu is posted on Poseidon Costa Rica site.
We do offer F&B packages and can pretty much build a package to meet your group's needs. We also allow you to have parties at our venue as we have a designated party room as well as the pool area and we have a set of pioneer CDJ equipment and speakers.
You and your group will love our venue and we are the ultimate host taking hospitality to a whole new level!!!
The Best weekend with your people, we will talk for quite some time, be sure to organize your bachelor meeting in Jaco, Costa Rica. It's a fun, low-key place to host a singles despair gathering, despite the fact that you probably won't know it by taking a look at a portion of the moments you'll see around. We have the best low cost for unique packages in Jaco and the best offices you will discover.
There are a lot of interesting and fun things, visits and excursions. Going to a single men's party in Jaco, We will be your VIP host for a truly life-changing experience. With our stag Party Vacation packages, you choose the activities of your meeting before coming to Costa Rica. We've got everything set up, and you will show up just to party and have some fun with your friends!
In case you're up for outdoor pursuits like remote ocean sport fishing, title golf, surfing, boating, or zipline canopy tour, Jaco has it all and more. You may need to organize your own golf or fishing competition. Or perhaps you prefer to relax and meet old companions. With our private pool party packages, you will invest energy in our beautiful pool and gardens. As you are served by charming Costa Rican waiters and waiters, you will smoke amazing cigars and drink all night.
Regardless of how your gathering decides to invest its energy during the day, for a regular Costa Rica bachelor party, you will have to play a hand or two of poker in the evening or maybe go a little wilder and create a little more atmosphere with a private party and a few guests.
EVERYTHING IS POSSIBLE WHEN YOU DECIDE TO HAVE YOUR VACATION BACHELOR PARTY IN JACO AND GO BACHELOR PARTY IS THE BEST HOST IN JACO TO HAVE YOUR OCCASION. OUR PROFESSIONAL STAFF WILL MAKE YOU FEEL COMFORTABLE WITH CONSCIENTIOUS ASSISTANCE. OUR PRIVATE GOURMET SPECIALIST DEFINITELY UNDERSTANDS WHAT YOUNG PEOPLE LIKE TO EAT. HE WILL LOVE THE INNOVATIVE MENU AND OUR EVENING SPECIALS. SIMILARLY, WE CAN MODIFY A MENÚ CUSTOMIZABLE JUST FOR YOUR MEETING. OBVIOUSLY, ANY FISH YOU HAVE CAUGHT IN THE GATHERING CAN BE COOKED TO ORGANIZE WITH YOUR PRIVATE CHEF.
At Go Bachelor Party we can offer the best scenes in downtown Jaco and they are totally private. In any case, Jaco's bars, clubs, and nightlife are just meters away. Our Vacation properties are fully fenced and gated. With your meeting owning our mansions, private houses, and villas you choose how hard you want to party, and we will set everything you need to have a good time with best you security for your private event.
Go single guy party has some rooms to hold your various gatherings, incorporating a room with sectional sofas and a small stage, and an outdoor pool. Your bachelor party in Jaco, Costa Rica will be amazing when you choose Go Bachelor Party like your teacher has done.
We can make any custom packages you need. To get an idea of the costs, see our base costs for the three and four-night stag parties in Jaco. Our one-man party package is complete: rich and large rooms, three expert dinners a day, beer and drink, three nights with VIP concierge, and charming attendants dedicated just to help you get the most out of your experience.
Our wedding is an occasion that should not be taken lightly, as is your bachelor party. Everybody loves to have a bachelor party and make the most of their life of fellowship before they get hitched. There are a lot of things that go into making the bachelor party one of the memorable events of ones' life. Bachelor's party is special, for the lucky man as well as for his companions and siblings too. Subsequently, it is vital to plan it in a manner to makes it important for everybody.
One of the critical and essential questions that fly into everybody while thinking about a bachelor's party is to choose the scene. Assuming you have been making planning for an exotic and energizing bachelor's party, there are a lot of international spots that can hold fast to your prerequisites. Costa Rica is one of the well-known names that you can consider. Everything about Costa Rica will cause you to pick this spot will make you have your unhitched male gathering here. From the bars in Jaco Costa Rica to the marine beach everything about this intriguing spot is exceptional. Take some mainstream exercises that you can do in Cost Rica for your single man's gathering:-
Why Host A Bachelor's Party In Costa Rica?
Boasting the flickering sand and immaculate magnificence of the seashore beauty of the beaches, Costa Rica is an excellent country in Central America. It's the dumbfounding beaches and the lavish plant life of this spot that makes Costa Rica an ideal objective for a bachelor's party. There are a lot of things that you can do in Costa Rica and make your bachelor's worth remembering.
Take the absolute best exercises you can do in Costa Rica and make your single man merits recollecting. Down The Cocktails At The Exotic Resorts Alongside the beaches and the plant life, Costa Rica is additionally acclaimed for its extravagant resorts. If you are hoping to have an elegant bachelor's party, you can most likely look for seashore resorts in Costa Rica. Appreciate the flawless climate of the hotels and relish the tropical beverages with your pals.
Freeing The Waves
If you and your companions are thrill-seekers, Cost Rica has some gutsy astonishments for you. There are a lot of riding spots at the Costa Rica sea beaches that you can like for a lively lone ranger's gathering at this extraordinary land. Costa Rica seashores are famous for top-notch riding seashores. The waves at Costa Rica seashores are ideal for surfing.
Ocean Kayaking and Snorkeling
Go on your brave outing to a higher level by taking part in ocean kayaking and swimming in Costa Rica. There are a lot of exercises in Jaco that you can appreciate other than surfing. Maybe than sitting in a parlor and appreciating costly beverages, you can get out and experience the adrenaline surge in the waters of Costa Rica.
The Bottom Line
Arranging a bachelor's party is similarly significant as arranging the wedding. You would have to look at a few things that together make your occasion uncommon. The husband to be as well as his companions and siblings ought to have the option to appreciate the lone bachelor's party.
Costa Rica is unquestionably one of the favored spots to have your bachelor's party in full swing. Nature and adventurous exercises will most likely help you in making your bachelor's party an occasion that should not be taken lightly.