The motto of Costa Rica is "Pura Vida", which means pure life, and if you decide to spend your bachelorette party in Costa Rica, you'll get to live that lifestyle in the most incredible way imaginable. From the incredible waves and the sunny beaches to the luscious rainforests and volcanic landscapes, Costa Rica has so much to offer, that you may not want to go back home.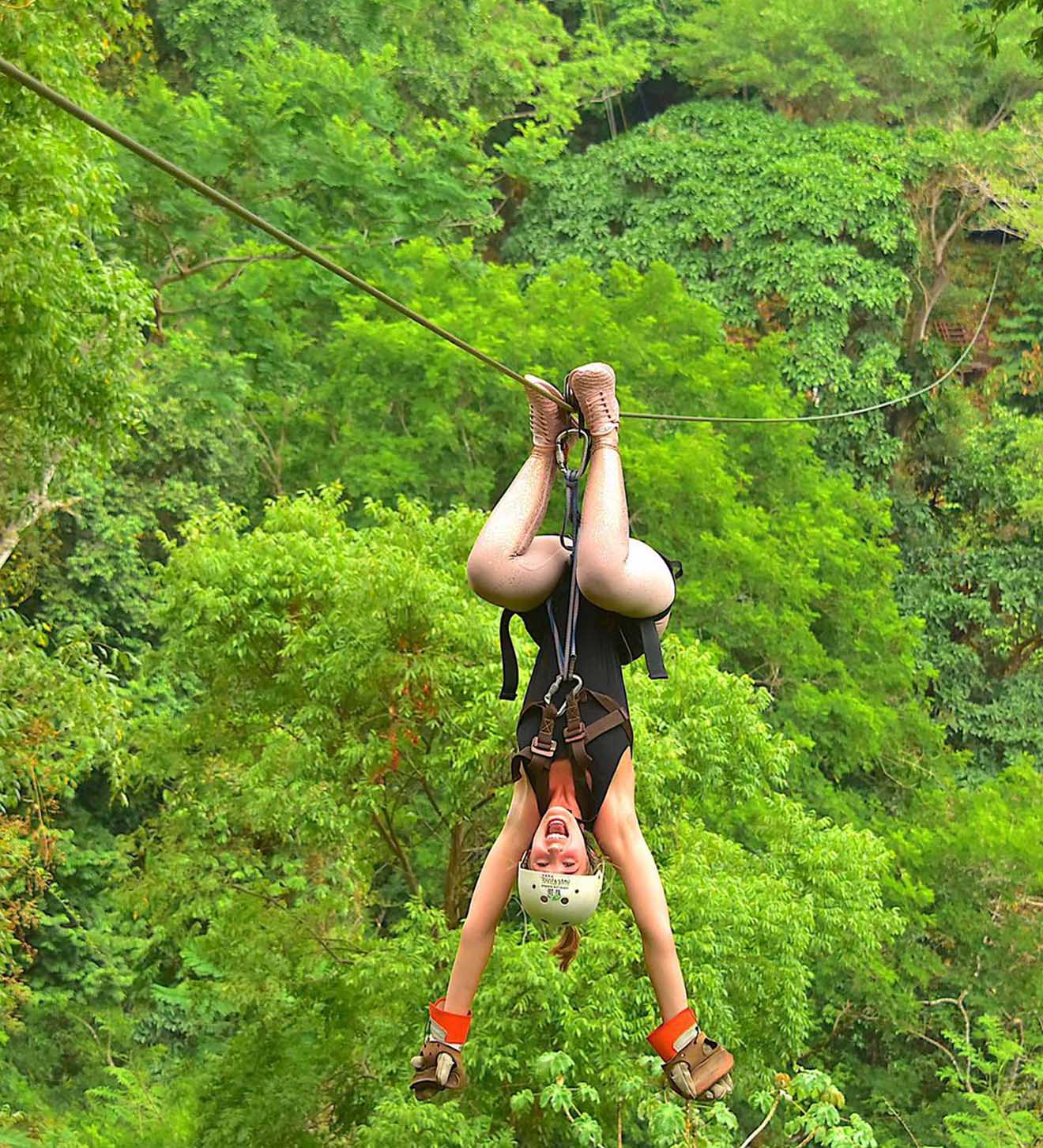 Zipline canopy
The forests have towering patriarchs housing literally thousands of small animals, from smalls ants to large iguanas and differents type of monkeys, from super small hummingbirds and parakeets to macaws and toucans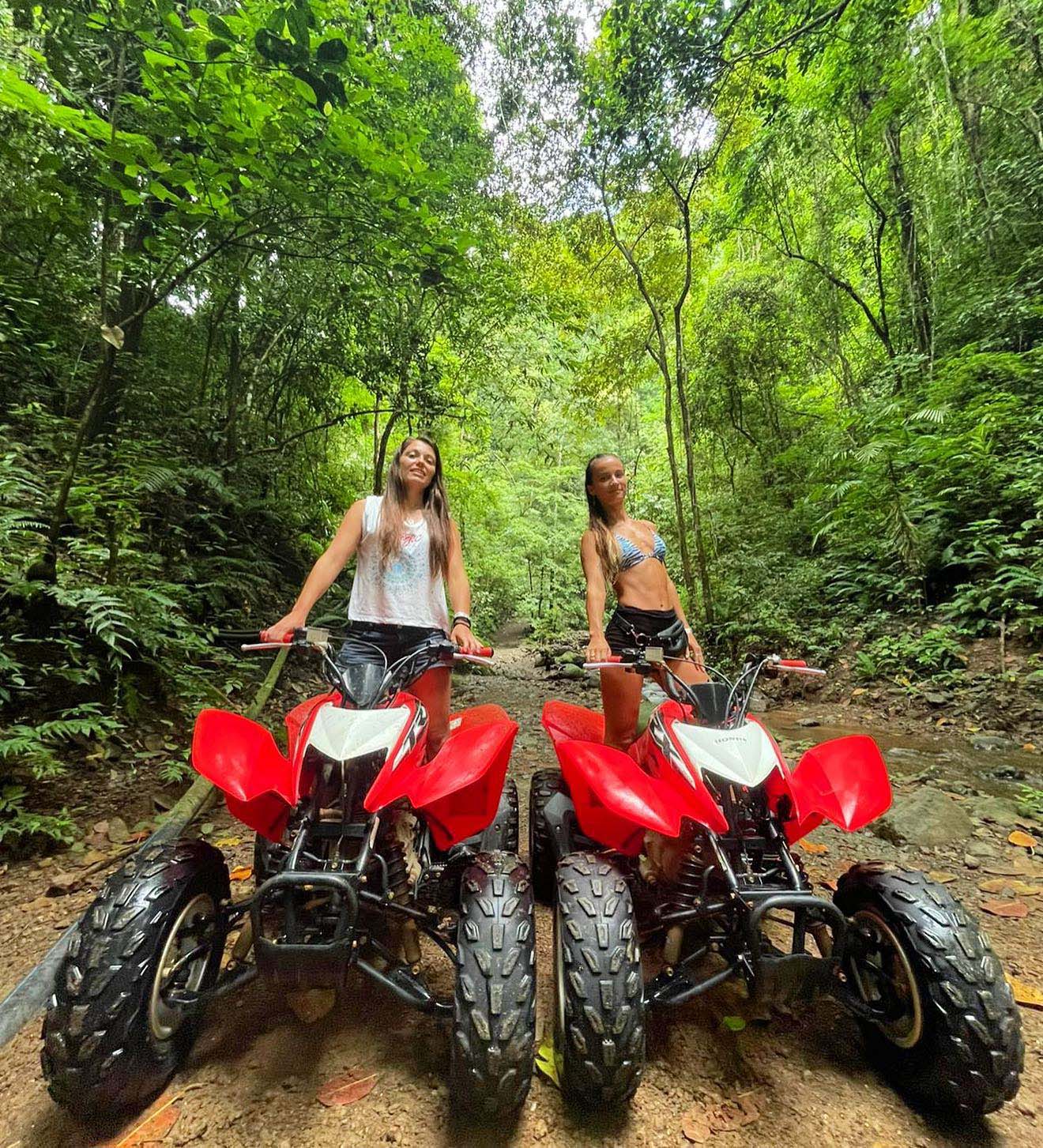 amazing 4 wheel trails
From rugged terrain to smooth pathways, from deep forest cover to spectacular open views, from isolated jungle trails to inter village pathways, from nearly vertical mountains to flatter and much more!
Costa Rica has many adventures to offer you that can make your vacation an unreal experience!
customize your Bachelorette Party
Looking for something specific? You can pre-order any combination of activities for your Bachelorette Party in Costa Rica:
bachelorette services available
Canopy Tour
Horseback riding
National Parks
Waterfalls
Rappeling
Sportfishing
Party Boats
Snorkeling
ATV Tour
sight-seeing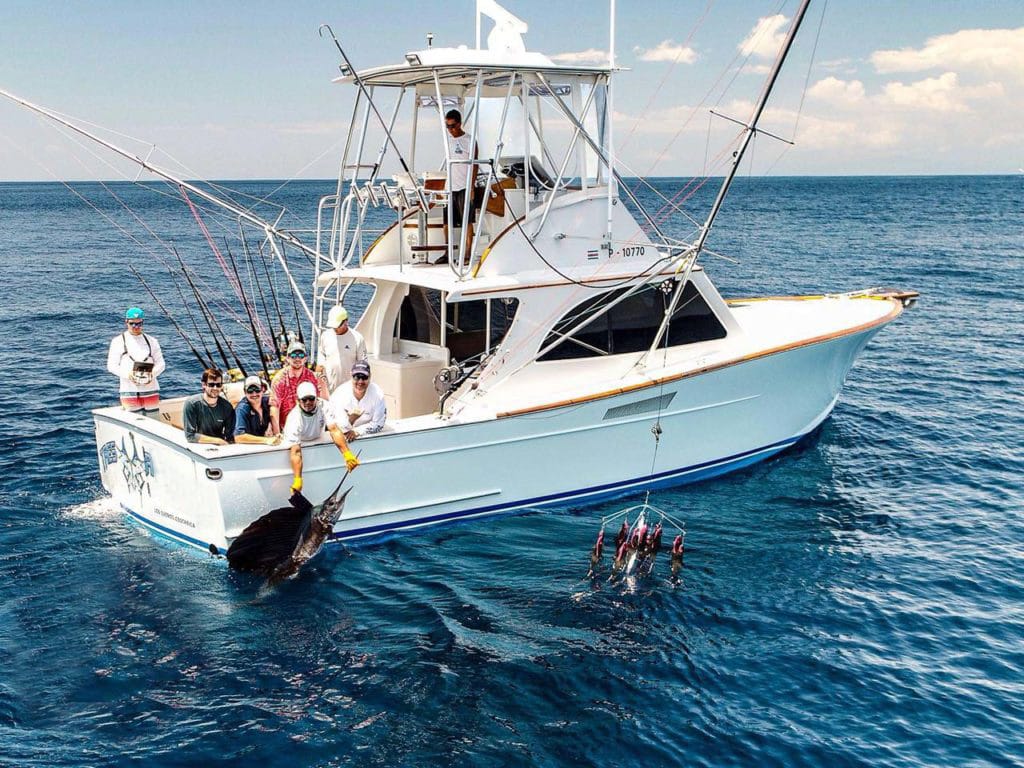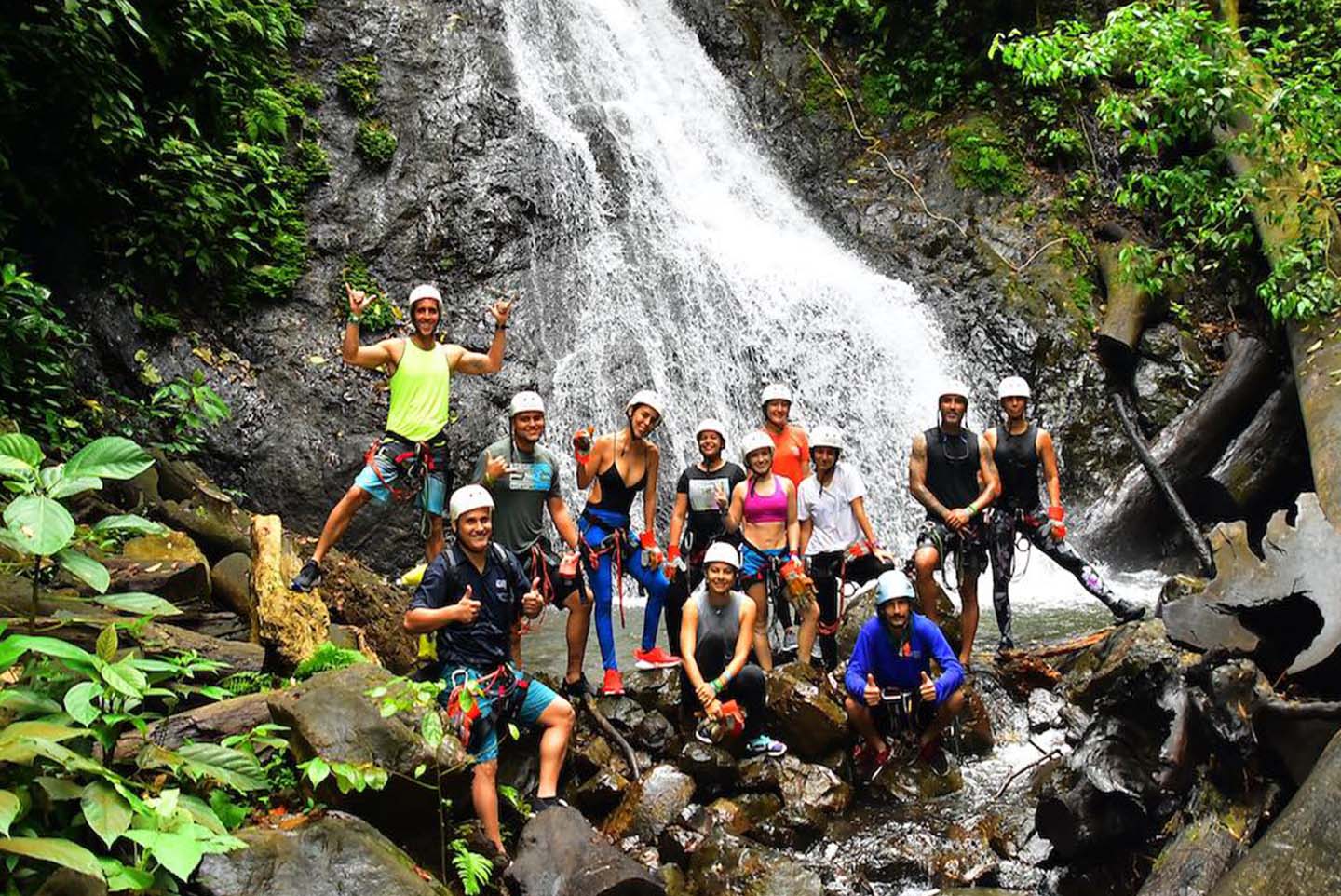 So, in this post, I will tell you why and how you should plan your bachelorette party in Costa Rica.
Why have your bachelorette party in Costa Rica?
One of the most important questions is Why? Why should you choose Costa Rica as your bachelorette party destination? So, let's weigh the pros and cons.
Pros: A Costa Rica Bachelor party will be more budget-friendly. You can enjoy a lot of adrenaline-pumping activities and High-end resorts, with incredible bachelorette party packages
Cons: Harsh rainy season Loads of American tourists. The roads aren't the best.
When to visit Costa Rica for your Bachelorette Party?
If you are planning a Costa Rica bachelorette party, you need to make sure that you are visiting in the right season. Ideally, you should plan a spring wedding, so that you can head out on your bachelorette trip between mid-December and April, which is the dry season in Costa Rica.
There is plenty of sunshine, and the water is perfect, which makes lounging at the beaches and resorts a lot more fun. Moreover, going for hikes and adventures in the rainforests and mountains of Costa Rica will also be easier. Conversely, during the rainy seasons, the weather can be quite harsh, and there is hardly any point in having a bachelorette party then because you will hardly ever get the chance to go outdoors without getting soaked. However, there is a catch, though this is the ideal time to visit Costa Rica with respect to the climate, as far as costs are concerned, this is when tickets are the most expensive, and the tourist spots are more crowded. Yet, Costa Rica is quite affordable in general.
What to do on your Costa Rica Bachelorette Getaway:
Planning a Bachelorette party can be a little challenging; however, in Costa Rica, there is something for everyone.
For the adrenaline Junkies:
If you are an adventurous group, there are loads of adrenaline-pumping activities you can enjoy in Costa Rica. You should check out Arenal Park, which is home to an active volcano as well. Here you can take a breathtaking ziplining tour, over the jungle canopy. The Park has seven different zip lines, the highest of which is 656 feet above the ground. If you're afraid of heights, and ziplining isn't something you want to do, you can also go on a rafting tour, or a bike-riding expedition along the base of the volcano. Surfing is also quite popular in Costa Rica, and if you want to learn how to surf, head to Nosara, which is a small beach town. The picturesque white sand beaches are surrounded by majestic mountains, with luscious green jungles.
For the "Zen" bride:
After you are done surfing, you can relax with a private yoga session in the foothills of Nosara's mountains at Bodhi Tree Yoga Resort. Though relaxing and sunbathing on the beach is a great way to spend a vacation, you can rent a private Catamaran through Marlin del Rey to make things more exciting. You can take a full or half-day cruise, and sunbathe while sipping on freshly made drinks from the tropical bar. You can also enjoy activities like snorkeling on this cruise. Now, all the previously mentioned activities are great for passing your day, but is it really a bachelorette party if you don't hit up some bars and dance clubs at night? As far as nightlife is concerned, Costa Rica is incredible.
For the "Party Freak"
Jaco Blu is a great open-air beach bar that is great for parties if you are in Jaco, or the nearby San Jose. you can enjoy lively poolside parties over here, with an incredible backdrop of the ocean and swaying palm trees. Le loft, Orange pub, and Republik Lounge are also great party spots for a Costa Rica Bachelorette Getaway in Jaco. If you are in San Jose, El Pueblo is a must-visit spot, with incredible music, and a lively party scene. Zi Lounge is one of the top nocturnal spots in Coco. In short, no matter which major city or town you take your bachelorette party in Costa Rica to, you will always have some incredible options for clubs and bars to party at.
For the Foodie:
As far as the best destinations for a Costa Rica bachelorette party are concerned, Tamarindo is a great option, and it has a lot of fantastic restaurants and incredible nightlife as well. Moreover, most dining options will include beachfront tables. The Pangas Beach Club, which is a little north of the city center in Tamarindo, is the perfect option for open-air dining and delicious fresh seafood. If you are looking for a beach spot that is closer to your hotel, you should visit Langosta Beach Club, which has a beachside bar, and a really good sushi menu as well. The Shrimp Hole is another popular option in the region, especially for seafood. You should also check out the Dragonfly Bar & Grill which is a great spot for an open-air, and casual dining experience. The restaurant also plays live music, which you can enjoy while feasting on delicious Thai-style beef, barbeque, or seafood linguini and sipping on fresh margaritas.
Final Thoughts: Well, for most of us, a bachelorette party is a once-in-a-lifetime event; therefore, if you are someone's bridesmaid, and have the responsibility of planning the ultimate girls' night out for your best friend before she gets married; I hope that this post could motivate you to visit Costa Rica.
Bachelorette party in Costa Rica