many fun and memorable experiences await you
The Ultimate Bachelor Parties in Costa Rica

Everything for your bachelor party needs
Forget Las Vegas; Costa Rica has it all! Golf, Sportfishing, ATV tours, Zip Line, and some of the best nightlife you'll find anywhere. Go Bachelor Party design the perfect route, you and your group, and stay in one of our houses or private single-family condo most beautiful beach destination in Costa Rica.
Adventures Tours
Not only can we get you a place to host your group, but we also get you the hottest activities in the region. Your bachelor party not complete without these top adventures, that only Costa Rica with its wildlife and amazing rainforest has to offer.
Vacation Packages
Speak with one of our experienced VIP Hosts, and together you'll create a perfect custom VIP party package perfectly adapted for your group size and needs, budget, and special party occasion. If you can dream it up, we can do it!
Party Vacation Rentals
We have taken the guesswork and headaches To find homes for rent and condominium rentals with this excellent selection of properties. Discover the best farewell rental Packages in the Central Pacific region of Costa Rica
Why Book Your Bachelor Party in Costa Rica with Us
100 % Customizable
Our personalized work allows us to offer a satisfactory service for our clients no matter the group size all big or small
Experience

We have the right connections to set up a safe best vacation experience, with very competitive prices in all our services and activities
Free worry Vacation
We have worked with tourism for more than ten years, From Hotel, Condo, House booking to top Adventure in the country, 100 % free worry Vacation
The Ultimate Vacation Experience

The Ultimate Vacation Experience

Costa Rica Bachelor Party is the best destination management company in Costa Rica that specializes in event planning groups for those wishing to enjoy some fun in the sun of Costa Rica.

We customize packages for each customer precisely to your needs. Our VIP Costa Rica Bachelor Party Services can show what a Vegas tropical experience is without all the paperwork. Delving into the world of tranquility, beauty precisely, and relaxation during the day and by stimulation of Latin spice at night.
Accommodation VIP Concierge

We welcome you with a full-time bilingual concierge to your group, and you can get the most out of your money and not be taken advantage of. We are with you and watch over you, ensuring you are they are a tough game, but out of danger.

We can show the city every night from a local perspective, and give our expert advice on everything from where to find the hottest girls & cheapest beers!
Let us take care of it for you

A bachelor party in Costa Rica will be discussed in the coming years. All other godparents stick to the back for credit for organizing such an impressive party in paradise! No matter if the budget allows for the ULTRA extravagant or a little more modest Party

Adventure in Costa Rica. Anyway, the journey through the history between the groom and his men. Contact us today! Together, we will design a custom bachelor package!
Activities and Transportation

Safe and reliable transfer can be arranged to take him to the airport and their destination hotel, resort or condominium. Transportation can also be arranged for your adventures as you explore Costa Rica. This is preferable to rent a car. We strive to keep our core principles of quality, excellent passenger service, responsiveness, reliability, and passenger safety.
Best Vacation experience of your Life.
Bachelor Party Options
Room service at your residence
Gourmet Personal Chef & Catering
Concierge services for tours, reservations, Transportation, VIP requests
Sportfishing and golf packages see Jaco Bachelor Packages
24 hours gated security
Pre-Arrival Shopping/alcohol and Food
Airport Transportation Options by private car or helicopter
The nightlife and music
Complete privacy
Our staff has years of experience with guys hosting groups for sports and recreational fishing.
Transfers to private chefs, we can take care of all your needs. Call our concierge team now to create your Bachelor Party in Costa Rica.
7 spacious King suites, private bathroom, views of the pool and garden. King beds can also be separated into double twins if necessary. Large full-service kitchen, and dining area for you and your group.
Jaco Beach is really brimming with special activities for your bachelor party that will go wild. What mountain bike tours, Sport Fishing, water rafting? Perhaps a helicopter tour more your style? We are here as a good place to check out these options and get a good deal.
Think of the great images that will be created to look back. No matter what you and your deer want to do while you visit Costa Rica, https://crbachelorparty.com can take you there and save you the trouble of trying to plan everything yourself.
Welcome to the Bachelor Party Capital of Central America – Jaco Beach Costa Rica! Go Bachelor Party is proud to be internationally known as the pioneers and true leaders in Costa Rica Bachelor Party planning & Hosting!, From your first phone call or email until the day you arrive, Our Team's most comprehensive, professional, and detailed bachelor party planning services saving you priceless amounts of time and a lot of money.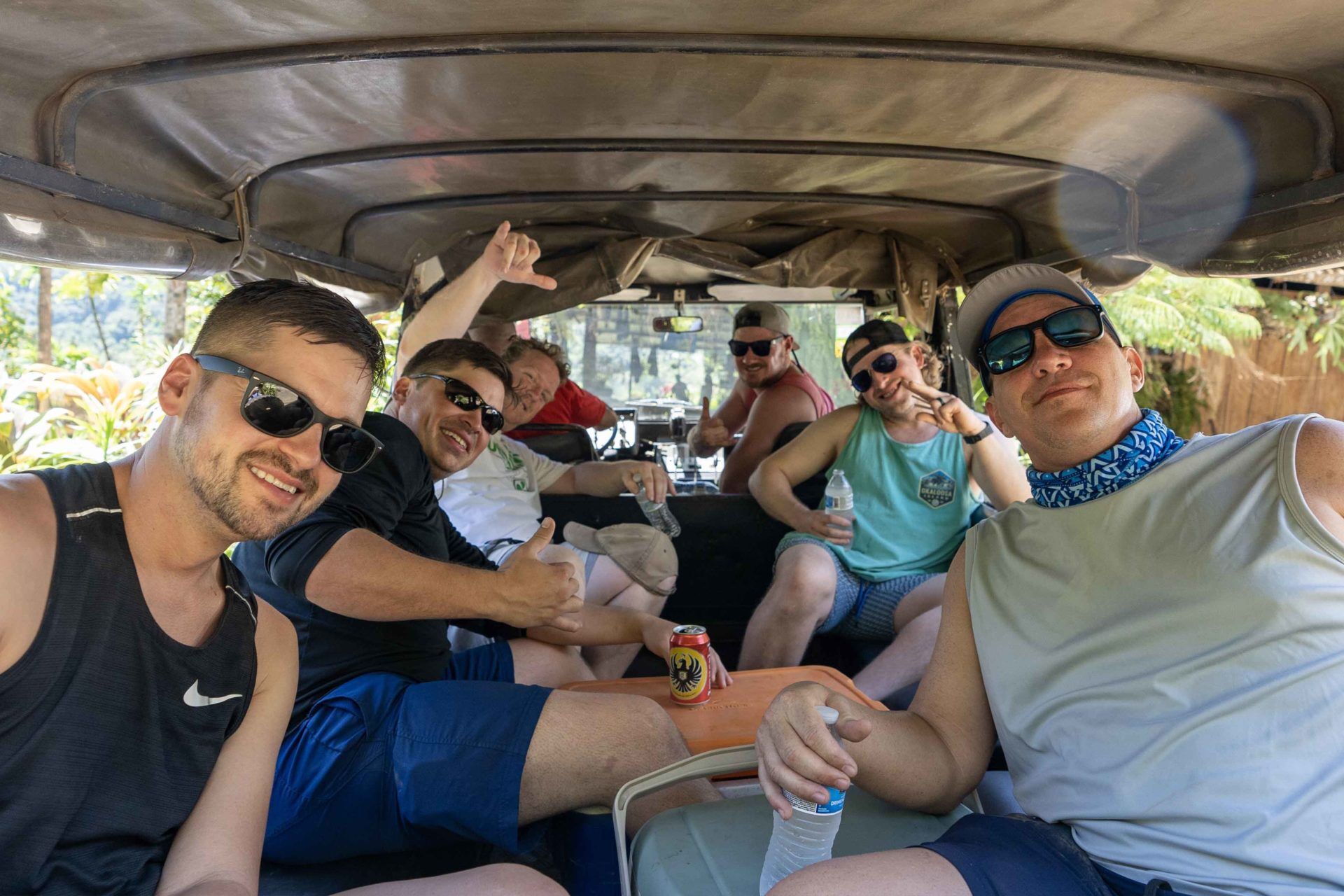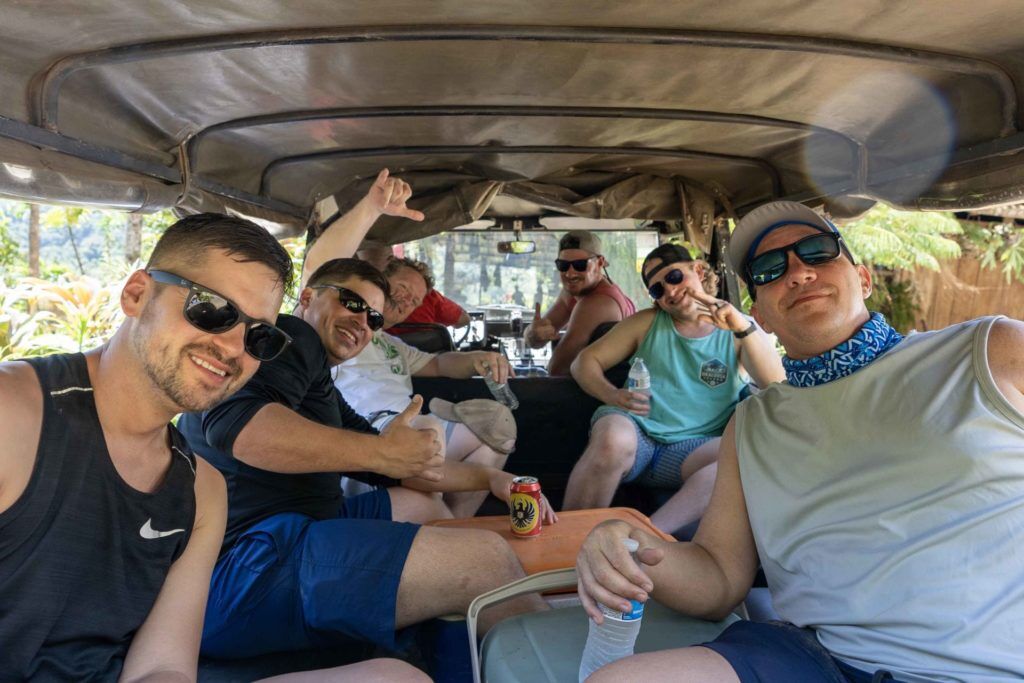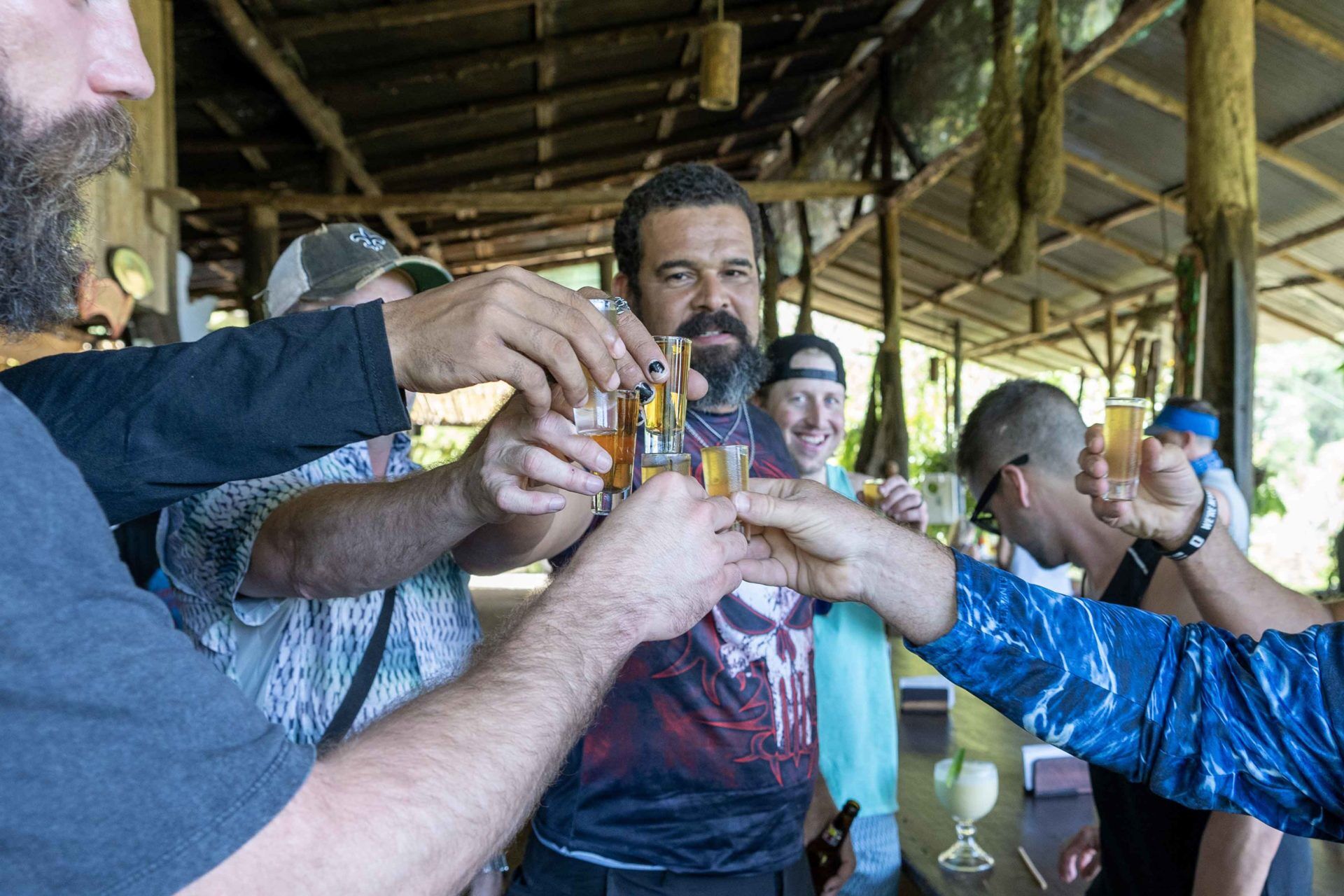 The Best Bachelor Parties in Costa Rica
Bachelor parties are often the prelude to a man's final days as a bachelor. It is time for him and his friends, family, or colleagues to have some fun before he gets married and moves on with his life. Here at Bachelor Party HQ, we provide you with all the information you need to plan your best night ever!
Why are Jaco Costa Rica bachelor parties so popular?
The answer to this question is simple, Jaco Costa Rica bachelor parties are the best way to celebrate your last days of freedom. We're not talking about the typical "guy weekend" where you and a few friends go out drinking for an evening. A Jaco Costa Rica bachelor party offers something that no average trip can provide – waves! This area has some of the most famous surfing destinations in all of Central America, with surf spots such as Playa Hermosa, Punta Roca, Naranjo Point, and others waiting for you to test your skills on. The accommodations here will be comfortable enough so that nobody has trouble sleeping at night while still being inexpensive enough.
A Jaco Costa Rica bachelor party is the perfect way to celebrate a friend or relative's final days of freedom. This type of celebration can be tailored to suit anyone with an adventurous spirit who loves the outdoors and wants to have one last blast before settling down. A Jaco Costa Rica Bachelor Party will typically include activities such as Pool DJ Party, rafting, surfing, jet skiing, fishing, kiteboarding, or stand-up paddling in addition to other outdoor sports like golf and horseback riding! With so many options, there's no limit to the number of adventures and memories that can be made.
A Jaco Costa Rica bachelor party is a great way for friends or family members to show their appreciation for one another while also creating new memories at the same time. The activities mentioned above are just some examples, but anyone who wants to participate in an outdoor adventure will surely find something they love!
The perfect thing about this type of celebration is how it allows people with different interests and skillsets to interact with each other in order to have fun together – which often leads to lifelong friendships being formed on these trips. Is one last weekend full of excitement? What more could you want?!
Where can I find the best Bachelor Party Package Deals:
Planning a bachelorette party, Jaco Party Rentals Planners makes it so easy for you and your friends. These planners have been in the business for over a decade and are experts at making sure every detail is taken care of. From food to transportation, they create an unforgettable bachelorette party experience that will last forever!
What can I expect from these trips:
Jaco Party Rentals has created packages with many different interests in mind–and just about any budget too! We can create a package to meet your needs!
-Bachelorette party packages can include transportation, accommodations, food, and entertainment while in Jaco.
-If you want a more luxurious experience, we offer the Deluxe Package that includes: ground transport from the airport, a luxury hotel room with ocean views or mountain views, premium alcohol brands for drinking onsite at bars and restaurants throughout Jaco, including top-shelf liquor reserved exclusively for our guests. Premium Alcohol Brands subject to availability. Minimum of 16 guests per group reservation required to receive these benefits.
How much does it cost?
-Budget packages are available for groups of 15 or less
-Deluxe Package prices vary depending on the size and needs of your group.
4. How much does it cost for a typical Jaco Costa Rica Bachelor Party package deal
-Jaco Costa Rica Bachelor Party Gold Package ( 3 To 7 Nights ):
Jaco Costa Rica Bachelor Party Gold Package is a perfect way to celebrate the last days of single life. The package includes two free transfers, 10 massages total (60 minutes), and three premium bottles at our Jaco Party Rental venue for groups of up to 18 people. For larger parties over 18 people, an additional $300/night per person will need to be paid in order to upgrade your party package. If you're ready for some fun in paradise with friends or family, then this is the right package for you! Get A Custom Quote Today on Jaco Party Rentals!
-Jaco Costa Rica Bachelor Party Diamond Package ( 4D/3N ):
Ready for your bachelor party? The Jaco Beach Costa Rica Bachelor Party Diamond Package is the perfect way to celebrate a special occasion with all of your friends. We have 4 days/3 Nights available and are only $3000 per person. An additional $300/night per person will need to be paid in order to upgrade your party package. This package includes 2 free transfers, 1 Tour of choice (up to 10 people), 1 massage per registered guest (60 minutes), 1 Pool party, and more!
-Jaco Costa Rica Bachelor Party All-Inclusive Package ( 4D/3N ):
Have you ever wanted to experience a Costa Rican Bachelor Party? If so, then we have the perfect deal for you! The All-Inclusive Jaco Costa Rica Bachelor Party Packages will give your group of 20 or more guys an unforgettable 4 days and 3 nights in one of Latin America's most beautiful destinations. Spend time exploring this Central American paradise with all expenses paid, including airport transfers, concierge service, private chef breakfast/dinner (grocery included), 1 55 minute massage per registered guest, pool party with DJ services, and BBQ style lunch. For entertainment purposes only, please. We hope that our blog post has given you some ideas on how to take full advantage of these Jaco Costa Rica bachelor party packages.
Final Words
It's time to plan your next bachelor party with family and friends. Put together a package for all the guys that include everything you would want in a perfect Costa Rica vacation. Don't forget about our airport transfers, private chef service, massage therapist, tour guide of choice- we have it covered! The best part is that if you're looking for an unforgettable weekend getaway at any point during the year – Jaco has plenty of sunshine 365 days out of the year, so there's never a bad time to come visit us!