Jaco Pool Party.
Personalize your own, pool party
We Have the Best Ways to Make Your Pool Party a Legend
¡You Might not be Ready for This!
Private pool party in your vacation rental, or our new location, private pool, and bar at Jaco Center
Girls, barbecue, bar, bartender, DJ, completely private …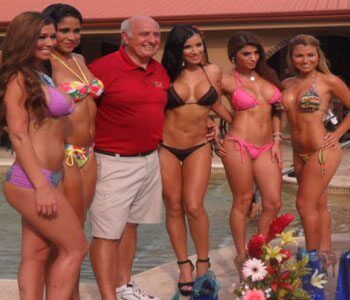 JACO BEACH PRIVATE POOL PARTY
Jaco Beach is one of Costa Rica's most popular nightlife venues with an exceptional party scene and we have the best location for you to enjoy! Book our "Jaco Beach Private Pool Party Daytime" for your group of friends! We have the perfect setup for your endless party where you will enjoy the exclusive and private use of an attractive pool, spacious bar, comfortable chairs, mouth-watering delectable meals, frozen drinks, and an exceptional DJ. Our exclusive pool party is located in the center of Jaco Beach and you will be at the heart of the exhilarating action of the party.
Upon arrival, you will be greeted by our friendly staff ready to satisfy your group. The large bar will be filled with everything you need to start the party and keep it going for as long as you want.
The sparkling pool is just steps away and generously equipped with chairs to relax and enjoy the optimal sun. We have great relationships with the best caterers in the area and we will customize the menu for your group with a variety of delicious options ranging from juicy hamburgers, BBQ chicken and ribs to locally caught fresh fish or even roast pork! And we know, no party is complete without fantastic music and a DJ! Tell us what you want and we will do our best to make it happen.
We will provide security and staff to ensure that only guests are present, no party crash! No need to socialize with families or other groups, this is YOUR party and we will do whatever is necessary to customize it to your group. You set the time, the day, and the hours, we will do the rest! We are only a few steps from the Pacific Ocean and the party will be known only to your group and guests.
Our private pool Jaco Beach is designed for those Costa Rica Bachelor Parties groups of different sizes and for those looking for exclusivity and privacy. No doubt it will be one of the best activities you will enjoy on holiday in Costa Rica and a party of your choice!
Jaco Beach is conveniently located just 90 minutes from SJO International Airport and directly on the Pacific Ocean. The Central Pacific Region includes some of the best sport fishing sites in the world and we have links to the most productive charters in the region with a professional crew.
Jaco Beach is a trendy seaside town with a fantastic atmosphere, full of beach bars, fantastic restaurants, exhilarating daily excursions (mountain biking, zipline, jungle cruises, and national parks), professional surfing conditions, ideal weather, and sunsets. endless sun. You will find everything you need in this region of tropical Costa Rica.