Everything You Need to Know About the Nightlife In Jaco Beach Costa Rica!
Everything you need to know about nightlife in Jacó, Costa Rica
So you came down to Costa Rica to experience the wildlife? Well, that's exactly what you're going to get in Jacó, Costa Rica – but we're not talking about nature reserves and three-toed sloths! In fact, the little beachside town of Jacó on the western coast is one of THE best party and nightlife destinations in the entire world – and the perfect place to have your bachelor party, a guy's getaway, or a vacation with your friends. While you can splash around, surf, and soak up some rays during the day, the nights are for pure pleasure in Jacó, where the music is loud, the clubs are hot, and beautiful women from all over Costa Rica and Central America congregate to get WILD!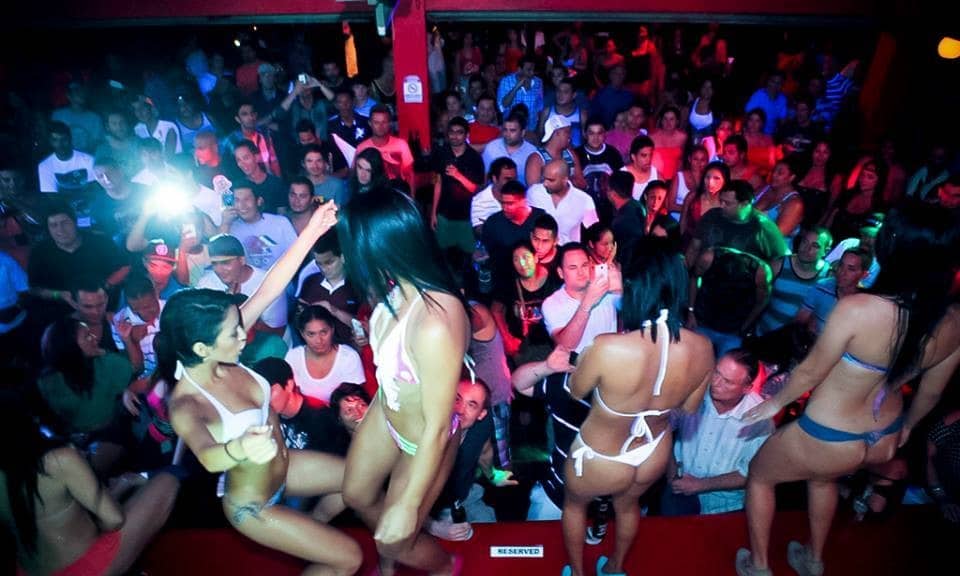 But don't worry if you only have a few nights in town for your Bacchanalian bachelor party, because we'll give you the whole scoop on where to go, what to do, and even which bars and clubs are best on any give night. Most importantly, we can help arrange every detail of your infamous bachelor weekend from the moment you arrive at the airport, getting to a big-baller hotel, fun activities, and insane partying at night!
Give us a shout for more information, and see you in Jacó!
Cost
No matter if you're a millionaire or an average paid 9-to-5 worker in the States, you can have fun in Jacó, Costa Rica. The nightlife in Jacó appeals to all tastes and budgets, with activities as simple as sitting at a beach bar drinking cheap beer and listening to great music or lavish and hedonistic parties that are worthy of a Manhattan playboy. No matter what you're budget, you'll have a great time partying in Jacó, but I will tell you that prices are, in general, much cheaper than in the U.S. Contact us for more advice on costs and how to have the best time within your means.
The crowd
You'll run into all kinds of people from all over the world partying in Jacó, Costa Rica. While there are plenty of Americans coming down for an epic vacation in the sun, there are also numerous Canadian snowbirds, European sun worshippers, and other tourists from South America. It's interesting to note that while there are only about 10,000 permanent residents of Jacó, on the weekends and during holiday seasons and special events, in particular, the population could swell by five times that number!
Party time
During the day, most people lounge on the beach, soak up the sunshine, take a siesta to recover from the night before, or go zip lining, fishing, etc. While there are plenty of bars that operate during the day for you to get the party started early, Jacó completely transforms at night into one of the hottest party destinations in the world, showing its true devilish side. Some bars attract the early crowd starting around 9 pm, a good portion of them get kicking at 10-11 pm and the clubs don't fill up until 11 or later. Don't worry about missing any of the good times, because the party goes until the break of dawn every night!
Safety
You should be careful when going out at night in Jacó but, that being said, you should also be extremely careful when you're out in Los Angeles, New York, or even Hometown, USA. Jacó is safe if you exercise common sense and don't act a fool. Hang out with friends instead of walking around solo, don't accept drinks from strangers, don't walk down to the beach at night, don't stumble around drunk, carry large amounts of cash, and leave that expensive camera and flashy jewelry in the hotel safe. Other than that, go have a blast and be carefree!
Gambling
For those who like to tempt lady luck, there are two great places to gamble in Jacó. Downtown, you'll find Casino Cocal on the beachfront, where slot machines, tables, and a poker room are waiting. But the serious gamblers head over to Croc's Casino, an establishment opened in Feb 2015 by Vegas Veterans. Good luck!
Girls, girls, girls
The good news is that the pretty girl that would be thrilled to party with you are literally EVERYWHERE in Jacó. The bad news is that most of them are working, but that's OK, too since prostitution is perfectly legal in Costa Rica. Most bars, clubs, and watering holes will have their fair share of gorgeous Costa Rica and Latina women for you to mix and mingle with, but if you really want to cut to the chase and do the deed, check out Frogs bar at the Casino Cocal, where available sirens start showing up early in the afternoon until about midnight. After that, hit any club to meet these goddesses, but Le Loft is one of our favorites.
Live Music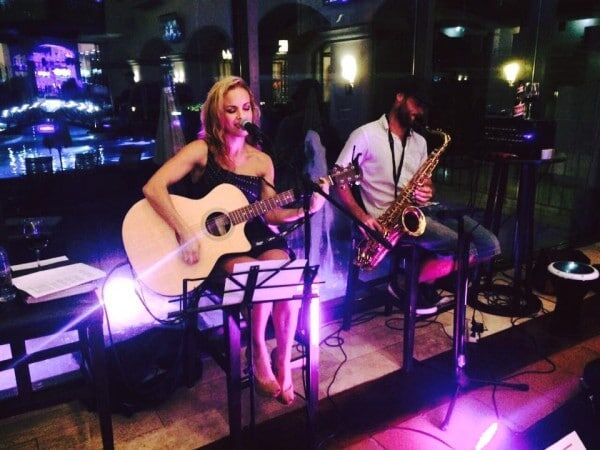 While there is often live music at Croc's Casino, Backyard Bar and Los Amigos, a bar called The Green Room has become the live music hotspot in Jacó. With great local and international live bands crooning to a packed dance floor 7 nights a week, you'll always have a great time. Hint: check out their schedule for the week ahead of time and ask around which coming bands are a favorite with the locals.
Gentleman's Club
While strip clubs are pretty much a moot point because there are gorgeous working women everywhere in Jacó (that will do far more than just strip,) there is one such establishment. The appropriately named Centerfolds is located on Jacó's main strip above Kokomo's. Get your one-dollar bills (or Colones) ready!
Watching sports
Oh no, you're going to miss the Super Bowl/NBA Finals/UFC 1,000, etc. because you're on vacation in Costa Rica, right? Wrong! In fact, you can watch every single sporting event at the bars, casinos, and hotels in Jacó, just like you can in the United States. Actually, there's far more, with South American and European Futbol adding to the mix of televised UFC fights, NFL and college football, baseball games, and hoops. For the best venue to watch your favorite sporting event from a front-row seat, head to Los Amigos in Jacó!
The best venues by the night of the week
Monday:
Monday is typically a slower night, but everyone goes to Orange Pub for local's night. Dance the night away or grab a pool table and bang the balls around.
Tuesday:
Head to Green Room if you are looking for live music and some craft beer. Your best bets to find the late party on Tuesday night is at Le Loft…. Late meaning after 12 midnight.
Wednesday:
Everyone in town heads to Jacó Blu for Reggae Night and Ladies Night. Jacó Blu is an outdoor venue and the party centers around the pool.
Thursday:
The nightlife starts to pick up with Thursday being the unofficial start of the weekend. Early partygoers should check out Los Amigos and Orange. The locals and hostel crowd all head to Wishbone Restaurant for a ladies' night. The late-night party people head to Le Loft and Wave, 2 of only a few bars with a late license (after 2:30 am).
Friday:
The local crowd fills Orange Pub, which gets going about 11 pm. Wave and Le Loft get going after Midnight. Los Amigos has a good earlier crowd.
Saturday:
The surf contest at Backyard Bar in Playa Hermosa is a great place to get the party going and watch the sunset. The surf contest starts at 4 pm and is usually followed by live music or a DJ. Get there early for a table or to claim a prime piece of the beach. Saturday is the busiest night of the week and most places are full. Check out Los Amigos for the earlier crowd (9-12 pm). Orange Pub will be full of locals but lacks AC so dress light. Le Loft is a relatively small club and will be full of partygoers after 12 am. Mancave, the newest spot on the strip offers an upscale party scene for guys looking to meet some ladies. Club Wave is also open until 5 am and fills up when the other bars are closing down.
Sunday:
Check out Jacó Blu's Pool Party every Sunday afternoon and be sure to wear your bathing suit! Several of the bars are open but Le Loft, Orange, and Wave will all be pumping the music looking for your business
Want to know more from Jacó locals and veterans? We're happy to answer your questions and help you set up the perfect Costa Rican vacation or bachelor party!